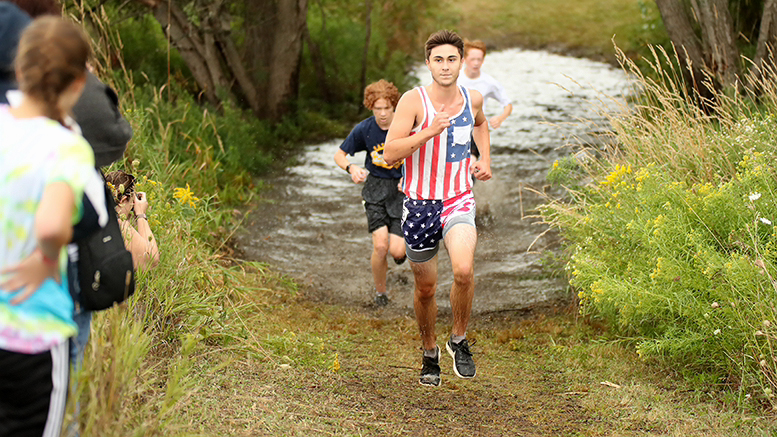 On Saturday Sept. 7, the cross country teams went to Charlevoix for the annual Mud Run. In the Mud Run, the teams had to jump over hay bales, run through mud pits, and also jump over a log in the course. With this being the first race of the year, the team had the thought of have fun and finish the race.
"The run was easier than I thought. Maybe it was because I was just having fun or I felt good, but for my first mud run it was fun and I ran well," Sophomore Austin Brege Said.
Boys Results:
1- Hunter Jones- Benzie Central 16:12
IL 91- Austin Brege 20:30 115- Hunter Bishop 21:12 119- Ty Thompson 21:18 130- Nevin Thompson 21:41 137- Evan Malzynski-Fairchild 21:54 180- Will Jacobs 23:56
"The goal today was to work hard and finish the race, they succeeded.  It was the first meet of the year for them and it was good to get out and moving," Boys Coach Brandon Beltz Said.
Girls Results:
1. Cambrie Smith Petoskey 18:30 92. Addelle Corps IL 24:36 99. Christy Shank IL 24:57 135. Haivyn Fielder IL 27:03
Open Race (2 mile)Liz Wilson, Luci Bunker
"We had five girls racing today, and only two of them have run XC before (Addelle and Haivyn).  Our goal is to build some fitness and experience.  Everyone did a nice job on a tough, tough course," Said Girls Coach Sarah Furman.